Enjoy the luxuries of home with the highest standard of excellence in care
Senior Memory Care Reimagined
Since opening our doors in 2017, our Charlotte area senior living communities have become a safe haven for residents with dementia and their families. By providing unparalleled care, individuals can thrive and families can focus on cherishing their loved ones.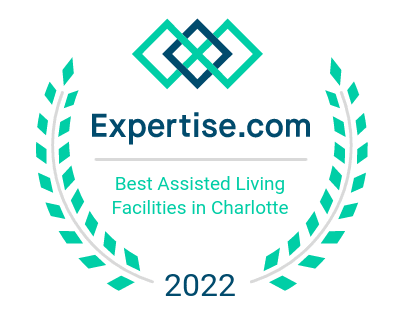 Explore What Makes Our Concept Unique
"The Sanctuary at Stonehaven has been an answer to my prayers. This is an outstanding facility that is focused on safety, nutrition, and making sure the patients are constantly loved and feeling happy. It was a big step for me 7 months ago to put my wife who I have been married for 32 years into this new home. However, the owners and staff have been first class making sure she is taken care of 24/7. My wife absolutely loves it. This gives me peace of mind and allows me to be her husband vs. her primary caregiver. I have visited every facility in the Charlotte area, The Sanctuary is the absolute best."
Resident's Husband
"This home became a God-send for us. My brother and his wife tried for months keeping Mom at their house, and then we tried a local nursing home with fifty or so folks living there. The stress, quilt, and our feelings of utter helplessness were overwhelming. Finding The Sanctuary saved us. Lev, Mary, and Jam and the rest of the staff are amazing. My Mom passed on last week and I know she could not have been made more comfortable and well cared for at any other place right up to her passing. Thank you doesn't do justice to how we feel."
Resident's Son
"The Sanctuary provided a safe haven for our entire family at truly a low point in my mother-in-law's struggle with Alzheimer's disease. We found ourselves at the point where the disease had progressed enough that she needed more intensive care, but she was not recognizing the changes herself. The staff created a safe place for my husband's mother to live as independently as she was able and adjusted, almost imperceptibly, her care as she was less able to care for herself. They were respectful of her wishes and ours and maintained close contact with us about her care and her changing needs. We can recommend the Sanctuary without reservation. She got the care she needed, the compassion she deserved, and the comfort she required. We are grateful that the last ten months of her life were spent in an environment that felt like a home with meals prepared with love every day, her own room and bathroom, and a beautiful deck from which to enjoy the sun on her face and the sounds of children playing."
Resident's Daughter-In-Law
"The Sanctuary at Stonehaven has been such a blessing for our Mom. After some not-so-pleasant experiences at previous places, we have been grateful for the caregiver attention she has received. She has been eating better and become much stronger since moving into the home. They have encouraged her independence and she has began walking with a walker again after being wheelchair bound for the last few months. The owner, caregivers and staff have all been great at providing communication and updates to us and we are at ease knowing she is being taken care of in a way she deserves."
Resident's Daughter
"We moved Mom into the Sanctuary at Stonehaven II the first day it opened, and what a difference it has made. She was at facility located in Indian Land, and their treatment of their residents was sub-standard. Once we moved Mom to Sanctuary, we noticed a marked improvement almost immediately. She is now well cared for, showered with attention and affection from the very caring staff, fed well-balanced meals and snacks on a regular schedule, provided with interactive entertainment and musicians weekly, etc. I just can't say enough great things about all of the staff at Sanctuary - they have become like family to us."
Resident's Daughter
"The best option available in Charlotte for dementia care. Great staff, great setting and great caregiver to resident ratio. I've been through this with both parents and have explored all the options. I wish I had found The Sanctuary earlier."
Resident's Son
"My mother has been at The Sanctuary  for almost two years. The care and compassion that Deyonne and her staff have shown my mom, as well as my dad and our family is beyond wonderful! They truly care about their residents and the families. The house is newly renovated and absolutely lovely. The bedrooms are large and nicely decorated and each has its own private handicap-accessible bathroom. The owners and their team do a wonderful job managing the property while looking out for the well being of staff and residents. We are so grateful to have my mom there!"
Resident's Daughter
"I have visited every facility in the Charlotte area, and the Sanctuary at Stonehaven is the absolute best."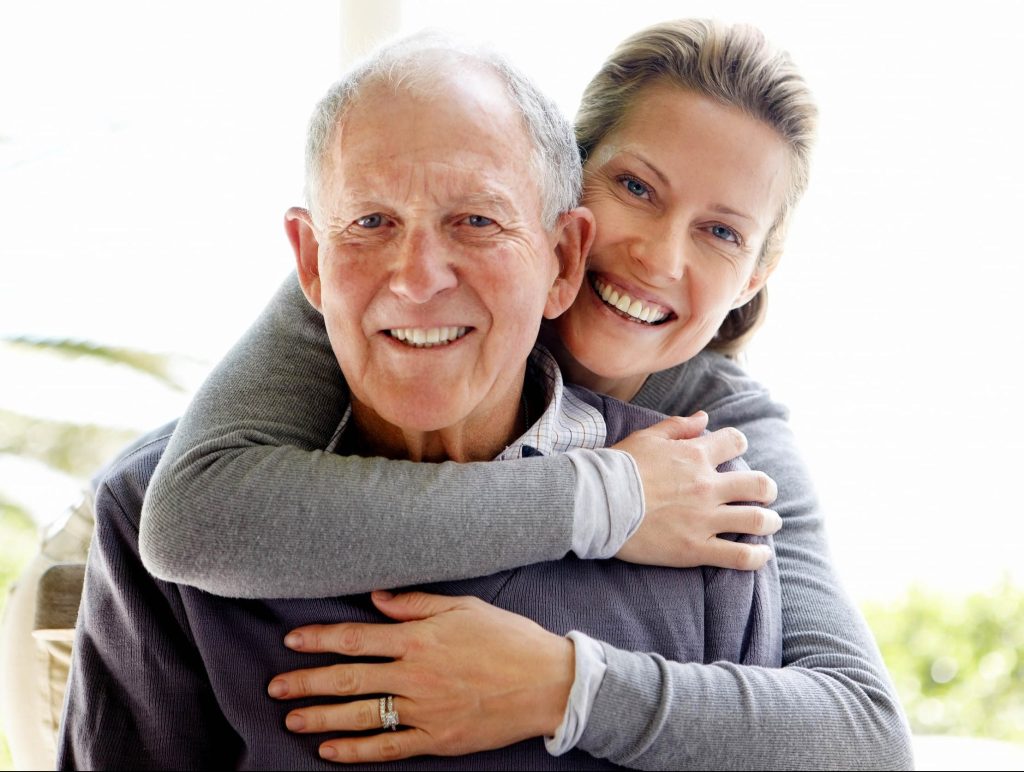 The cornerstone of our Charlotte senior living communities is providing highly personalized memory care. We want you to feel at peace knowing that we've thought through every aspect of your loved one's care.
The cornerstone of our Charlotte and Fort Mill senior living communities is providing highly personalized memory care. We want you to feel at peace knowing that every aspect of your loved one's care is taken care of.
Exceptional Caregivers
Our 1:3 caregiver-to-resident ratio allows our memory care staff to not only take care of physical needs but also build close bonds with residents based on empathy, respect, and dignity.
Highly Personalized Accommodations
Staff members go above and beyond to personalize activities and accommodations based on each resident's preferences, so residents are always engaged in meaningful activities.
Home Setting
Our beautiful, newly renovated and newly constructed residences sit on quiet streets and feel just like home, providing greater familiarity and an easier transition for residents.
Happy and respected staff members form the strongest caregiver-resident bonds
The best caregivers are the ones who feel valued and appreciated. That is why we work tirelessly to treat our staff with respect and gratitude. From competitive compensation to professional training, we carefully consider all aspects of a caregiver's quality of life at The Sanctuary.
Low staff turnover leads to better resident outcomes
Recognizing the same small group of caregivers over many years provides residents with a deep sense of safety and trust. Caregivers similarly benefit from low turnover by building deep, long-term bonds with residents, families, and co-workers.
Quality caregiving cannot and should not be rushed
Our small, intimate setting allows staff to find meaningful ways to engage with residents. As a result, our caregivers possess a deep understanding of each resident's preferences and needs, like how to be touched or spoken to.
Safety can only be achieved with adequate staffing and smart design
Our staffing protocols, along with our homes' layouts, are intentionally designed to ensure residents are not left unattended. At least one caregiver should be present and undistracted at all times in order to prevent falls.
Open channels of communication between staff and families is critical
As a family-run business, our management team is always available to speak to family members directly. We strive to provide regular, timely communication through both formal and informal channels so that family members have the information needed to be the best advocate.
Explore Our Memory Care Communities
Located in gorgeous tree-lined neighborhoods, our Charlotte area senior homes reflect the latest research that residents in familiar, home-like settings experience better clinical outcomes.
Coming Soon
The Sanctuary - Allison
A custom-built home in the heart of Southpark, coming soon!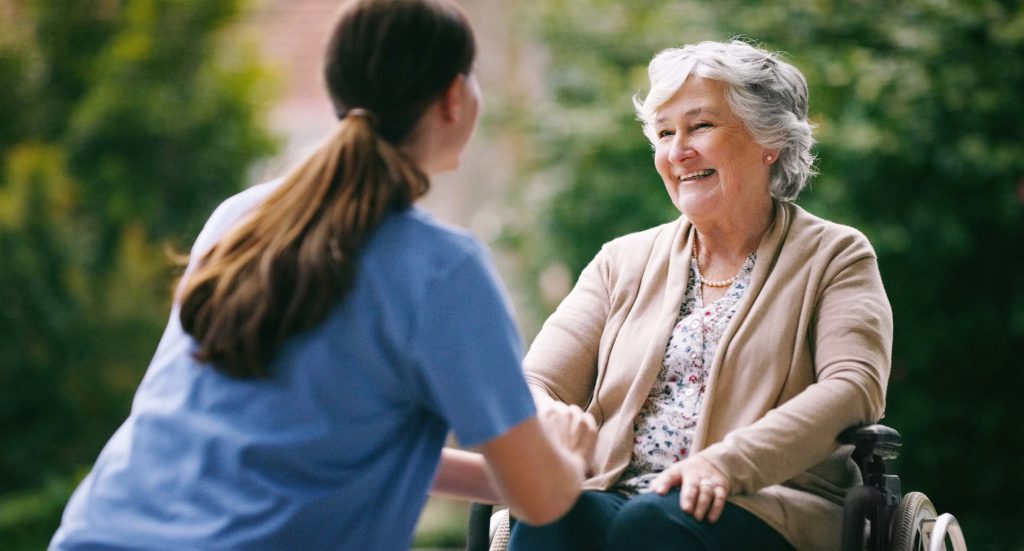 Our hand-selected team of qualified memory care specialists work together to provide an intimate setting where individuals and their families can truly feel at home. Get to know our memory care team and how we craft a completely personalized resident experience.
What is Memory Care and Is It Best for My Family?
As Alzheimer's disease and other forms of dementia progress, your loved one may need specialized memory care to stay safe and engaged. In boutique memory care communities like ours, residents have better outcomes, fewer hospitalizations, and lower attrition rates.
Learn more about the value a boutique memory care community can bring to your family.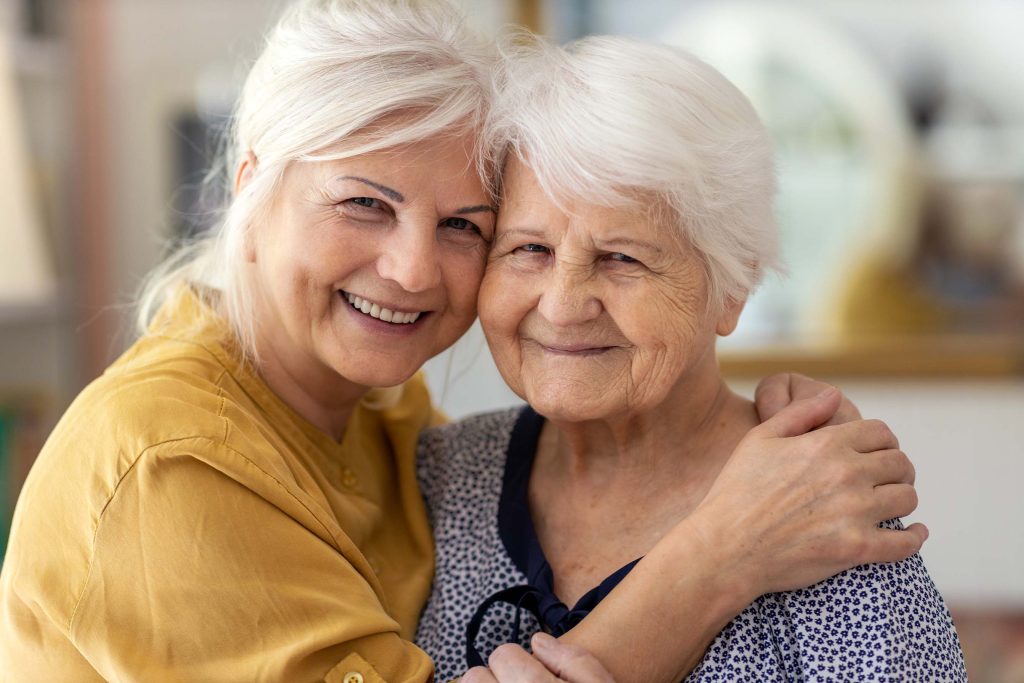 Tell Us More About Your Loved One
We want to learn more about your family's needs so that we can tailor the memory care experience, starting with a tour. To start the conversation, contact us online or call us at 704-233-3374.
"*" indicates required fields